Frontiers in Cardiovascular Diseases, the Fourteenth in the Series
March 11, 12 & 13, 2021
The Westin Oaks Hotel
Houston, TX
Symposium Chairmen
Anthony Estrera, MD
Ali Azizzadeh, MD
Program Directors
Gustavo Oderich, MD
Tom C. Nguyen, MD
Honorary Chairmen
Hazim J. Safi, MD
David D. McPherson, MD
---
RESCHEDULED FROM OCTOBER 2020!
March 25-26, 2021
Montage Beverly Hills
Beverly Hills, California
Program Directors
Raj Makkar, MD, FACC
P.K. Shah, MD, MACC,
Alfredo Trento, MD, FACC,
John G. Harold, MD, MACC,
Jon Kobashigawa, MD, FACC,
Gregory P. Fontana, MD, FACC,
and Pranav Patel, MD, FACC
---
Past CME Symposia - Evaluations for CME/CE Certificates
Promedica CME implements and supports continuing medical education programs to improve the performance of healthcare providers and enhance patient outcomes.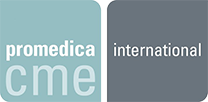 Promedica International CME
300 Carlsbad Village Dr., Ste 108A-326
Carlsbad, California 92008
Tel: 760.720.2263 (2CME)
Fax: 760.720.6263 (6CME)